Advanced Dental Services & Technology
Welcome to the Best
in Modern Dentistry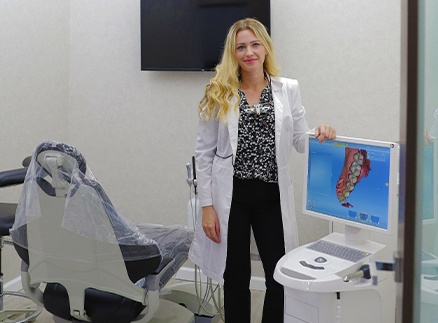 Dentistry is changing faster than you can imagine, with new technology and techniques being developed at an ever quickening pace. Dr. Henkin spends a lot of time every year catching up on the latest research and integrating the newest advancements into our dental office, so patients at Skyline Dental always receive the very best that modern-day dental care has to offer. From low-radiation X-rays to painless anesthesia administration and digital impressions, your appointments are guaranteed to be fast, comfortable, and leave you smiling every time.
CEREC One-Visit Dentistry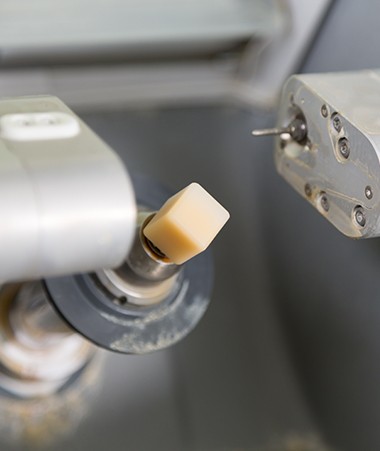 At 99% of dental offices, if a patient ends up needing a crown, bridge, or veneer, it has to be made by an off-site dental lab, meaning it takes about a week or more to get back. We really value your time here at Skyline Dental, and thanks to our in-house CEREC technology, we're able to provide high-quality, custom-made restorations in as little as one appointment. Now, you can get a crown in a single visit, all without having to get a messy dental impression or deal with an unreliable temporary restoration.
Digital Impression System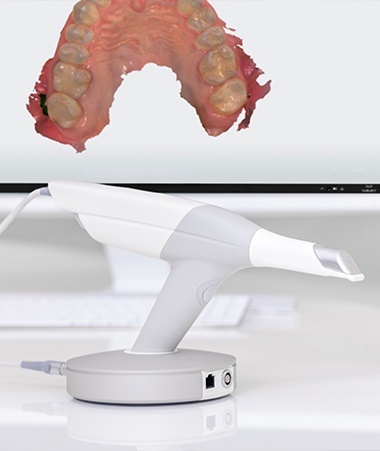 Have you ever had a dental impression taken using dental putty? If so, then we bet it wasn't exactly your favorite experience! Thankfully, we can keep the putty safely tucked away thanks to our digital system. Now, we just need to take a few non-contact scans of the mouth using a small device, and on a nearby monitor, you can watch as a highly-detailed digital impression is created. The process only takes a few minutes and always delivers the perfect impression the very first time.
Intraoral Camera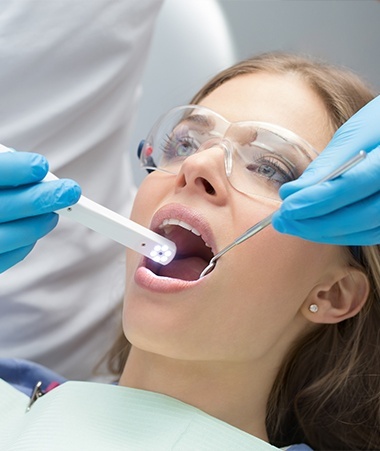 Simply getting a good look at every corner of the mouth used to be a real challenge for dentists, but not anymore thanks to intraoral cameras. With this small device, our team can take high-resolution close-up images of the teeth and gums we can display on a large monitor right in the treatment room. These not only help us examine the mouth more thoroughly, but patients finally get to see their smiles from their dentist's perspective, making it easier for them to understand their needs and the benefits of potential treatments so their appointments are more transparent.
Dental X-Rays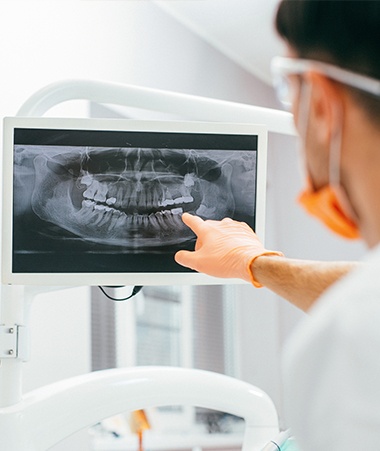 X-rays are an extremely important tool in our dental office because they enable our team to look below the surface of the smile where many oral health problems show their earliest symptoms. Since upgrading to fully digital X-rays, we've been able to drastically improve our diagnostic process and give patients peace of mind as well. Compared to traditional film X-rays, digital X-rays take much less time to develop, create sharper images, and they also emit up to 90% LESS radiation.
Perio Flow Gum Disease Treatment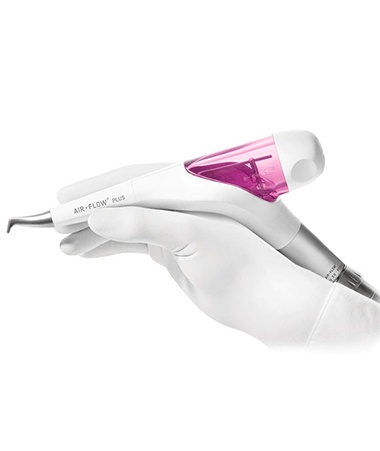 The Perio Flow enables our team to easily clean periodontal pockets in order to treat patients suffering from gum disease. These small spaces located between the teeth and gums are the primary place where harmful bacteria likes to gather, and they are extremely hard to clean. Rather than simply poking and prodding the teeth, the Perio Flow is specially-shaped to direct a consistent stream of water into the pockets to thoroughly cleanse them in the most effective and comfortable way possible.
TMJ/TMD Therapy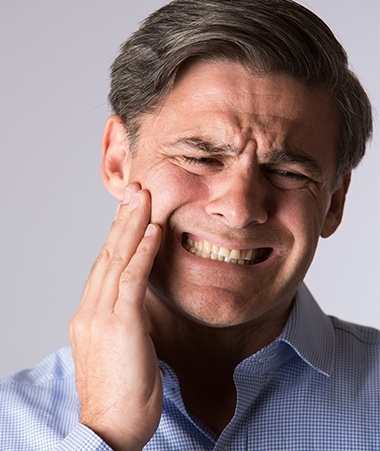 In addition to your teeth and gums, your temporomandibular joint (TMJ) is also a vital part of your oral health. This is the joint that enables your lower jaw to move, essentially giving you the ability to eat, speak, laugh, yawn, etc. It can sometimes develop dysfunction and pain due to strain, stress, or unconscious teeth grinding, but fortunately, Dr. Henkin is able to tackle these kinds of issues as well. After assessing the joint and figuring out what is causing the problem, she can use Botox injections to provide immediate relief for aching muscles and then work to rebalance the bite to deliver a long-term solution.
Dental Patient Amenities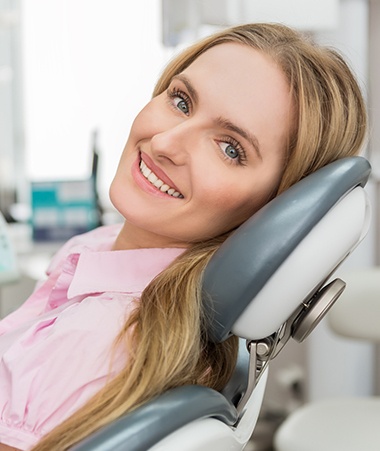 In addition to the tools we use to provide painless injections that we outlined above, you'll also find a number of other comforts around our dental office designed to make your appointments even more enjoyable. Every treatment room has ceiling and wall-mounted TVs that are connected to Netflix, meaning you can cue up your favorite show and get lost in it to help your appointments fly by as quickly as possible. With us, you can catch up on the latest season while we take great care of your smile!