Clear Aligners – Springfield, NJ
Braces-Free Solutions
for Crooked Teeth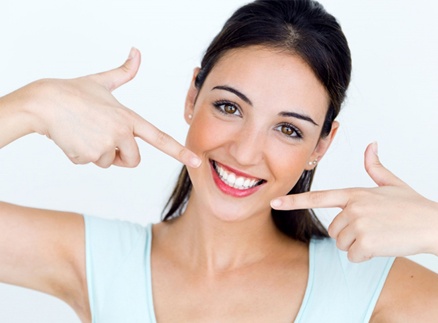 Did you miss out on getting braces as a child, and now you're ready to finally straighten your teeth? Have your teeth shifted over the years even though you had braces when you were younger? In either case, clear aligners could be the key to achieving the smile you've always wanted. Invisalign and ClearCorrect are two effective orthodontic options for individuals interested in clear aligners from their Springfield, NJ cosmetic dentist. Both ClearCorrect and Invisalign feature a subtle appearance that's perfect for adults and image-conscious teens alike who want to get orthodontic smile alignment results without sacrificing their daily appearance in the process.
Why Choose Skyline Dental for Clear Aligners?
Treatments Custom-Made for Each Patient
Discreet Appearance Friends & Coworkers Won't Notice
Often Able to Work Faster Than Traditional Braces
Invisalign® Clear Aligners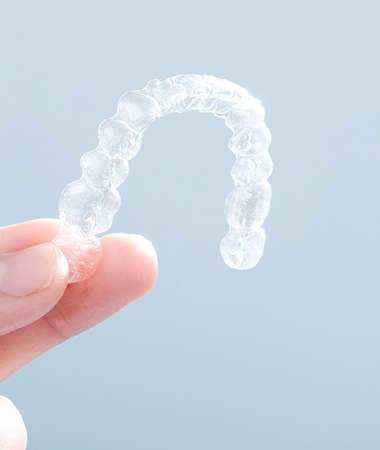 Instead of brackets and wires, Invisalign uses a series of clear plastic mouth trays to gently shift the teeth into their proper positions. They simply slide on and off the teeth, meaning patients can take them out for easy eating and brushing. The trays are completely see-through and practically disappear when placed on the teeth, so patients are able to smile and talk with friends and coworkers without having to worry about them noticing their treatment.
ClearCorrect® Clear Aligners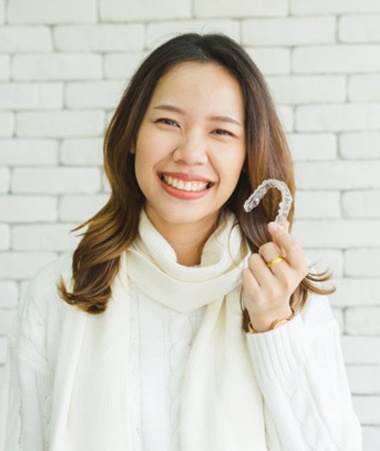 ClearCorrect is very similar to Invisalign and works using the same basic system, as in a patient wears a progressive series of plastic aligners to move their teeth. Depending on the specific alignment issues in a patient's smile, they may be a better candidate for one aligner treatment versus another. Dr. Henkin can examine your teeth and let you know which one would be best for your particular situation. In either case, the average treatment time from start to finish is much shorter with aligners compared to traditional braces, taking about 12-18 months versus 2-3 years.