Replace Missing Teeth – Springfield, NJ
Close the Gaps for Good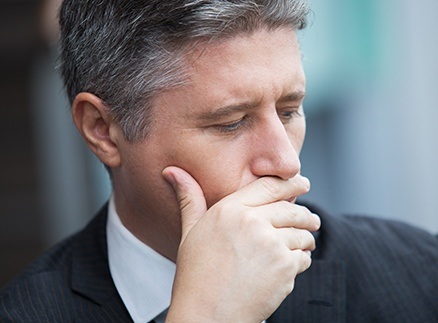 If you're one of the over 120 million Americans who is currently missing at least one tooth, then you're likely well aware of the problems an incomplete smile can cause. In addition to feeling self-conscious about your appearance, even simple tasks can begin to feel awkward or even painful, including speaking and eating. At Skyline Dental, Dr. Henkin is able to help patients rebuild their smiles using the latest treatments dentistry has to offer. From single-tooth restorations to custom-made full dentures, whatever you need to smile your brightest again, you'll find it right here, and your plan to replace missing teeth in Springfield, NJ will be personalized just for you.
Why Choose Skyline Dental to Replace Missing Teeth?
Dental Implant Restorations Available
On-Site Dental Lab Dramatically Speeds Up Treatment
Convenient Hours
What Happens if I Do Nothing?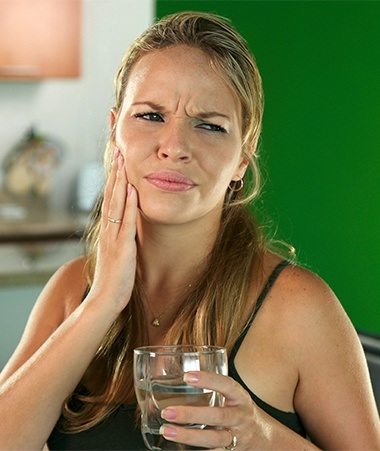 Think you can just ignore your missing tooth because it can't be easily seen? This is a big mistake, unfortunately. A space in the smile actually makes all of the remaining teeth less stable, and the ones close to the gap will likely start to drift into it, which could misalign your bite and lead to jaw pain. The exposed gum tissue is also more likely to develop an infection, which in itself can lead to even more tooth loss. No matter where your missing tooth might be located, replacing it right away is always the best decision for your oral health.
Dental Bridges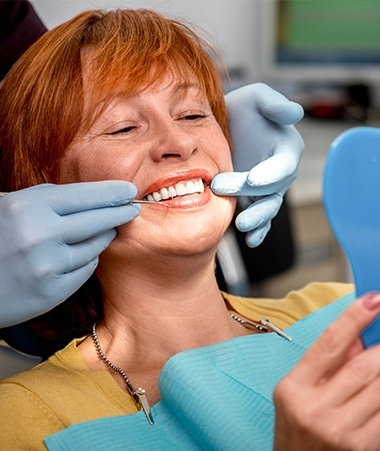 A dental bridge gets its name from the fact that it literally bridges the gap left by one or more missing teeth in a row. Dental crowns are placed over the teeth on either side of the absent ones, and these provide anchors to hold the prosthetic teeth securely within the mouth. Our bridges are designed to both be strong and look completely natural so they not only restore oral function, but help a patient recover their confident smile as well.
Learn More About Dental Bridges
Dentures & Partial Dentures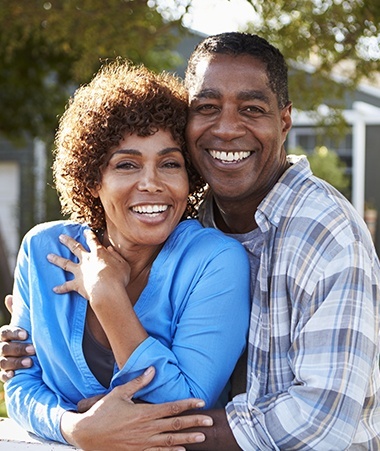 Dentures give a patient with several missing teeth the option to replace them all at the same time with a single prosthetic. Dr. Henkin is able to create partial dentures that fill in any gaps while fitting comfortably among the remaining teeth, and she can also provide full dentures to bring back an entire row at once. Today's dentures are made of ceramic teeth attached to a gum-colored base, giving them a look and strength that allow patients to smile freely and eat without worrying about their prosthetic shifting.
Learn More About Partials & Dentures
Dental Implants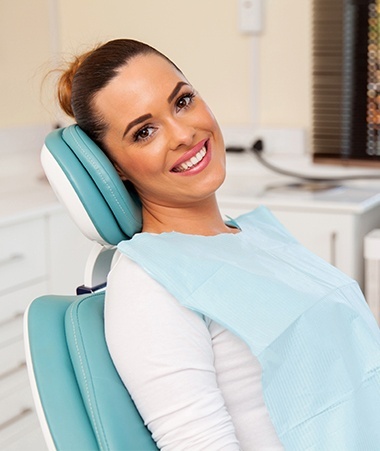 Dental implants are the most comprehensive solution for tooth loss available today. Why? Because unlike all other tooth replacements, they actually bring back the root of the tooth in addition to the crown (the part you can see). This creates a prosthetic that not only looks just like a real tooth, but has the same strength and stability as well. Implants can be used to effectively replace any number of teeth, and thanks to Dr. Henkin's training, she's able to perform the entire procedure to help patients save time and money.