Dental Checkups & Teeth Cleanings – Springfield, NJ
Basic Care for Lifelong Healthy Smiles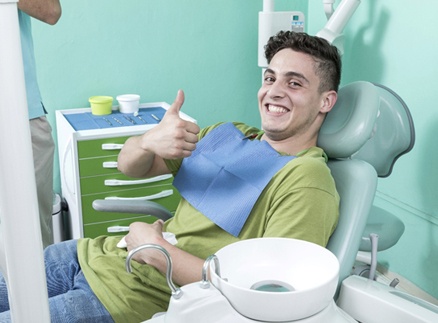 Would you like to know the secret to having a healthy smile? It doesn't take grandiose actions or effort—just simple, consistent healthy habits. Brushing and flossing every day at home are critical, but you can miss some spots of bacteria and plaque, which can quickly harden and wreak havoc if allowed to stay. In addition to your daily oral routine, dental checkups and teeth cleanings in our Springfield, NJ dental office twice every year can ensure that your mouth stays free from decay, infection, and other issues. Dr. Henkin and the rest of our team are dedicated to making your strong smile last a lifetime!
Why Choose Skyline Dental for Dental Checkups & Cleanings?
Over 10 Years of Dentistry Experience
All Ages Welcome
Advanced Technology for Comfortable, Accurate Diagnosis and Treatment
Why You Need Dental Checkups & Teeth Cleanings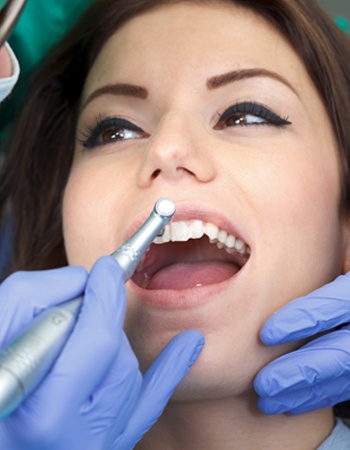 Oral problems can be sneaky. Many times you don't notice any unusual symptoms or feel discomfort while they are in the early stages of development. And unlike some medical conditions, oral problems do not get better over time; they just get worse! Later, once the issue has progressed and caused significant damage, it often includes severe pain and requires intensive treatment to fix. Your semiannual visit with Dr. Henkin is a powerful opportunity to stop these problems in their tracks. She can identify them while they are still small and easily treated—before they cause you and your smile harm.
Regardless of how thoroughly you brush and floss your teeth, chances are that you will still have some spots of tartar accumulation over time. Within hours, the white, sticky, bacteria-filled film called plaque tends to harden in places that are difficult to reach in your daily oral care, such as between your teeth and near the gumline. Once tartar has formed, it becomes more challenging to remove. In these locations, the bacteria can have free reign and more easily attack your teeth and gums. That's why getting a professional dental cleaning is so important! We have the training and tools to address these deposits and keep bacteria from starting a problem in the first place.
What to Expect during a Dental Checkup & Teeth Cleaning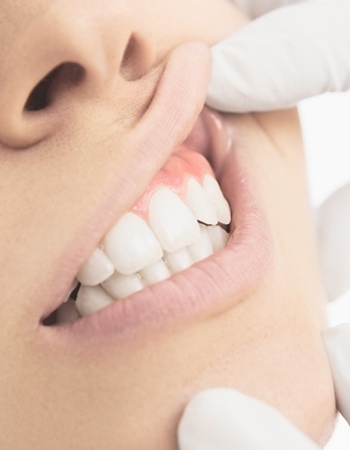 During your appointment, Dr. Henkin will first take a little bit of time to get to know you and ask you about your concerns and needs. Then, she will examine every aspect of your oral cavity: individual teeth, your gums, your soft and hard palates, your jaw, your tongue, and more. Looking for any signs of trouble, she will also inspect your digital X-rays, which can reveal problems that lurk below the surface or out of view. In addition, she will measure the depths of the gaps between your teeth and gums to check for gum disease. If she discovers tooth decay, gum disease, potential symptoms of oral cancer, or another problem, she will show and explain her findings to you and give you treatment options.
Has it been a while since you've seen the dentist for a checkup and cleaning? Get your smile back on track today by scheduling your appointment at Skyline Dental.