Smile Makeover – Springfield, NJ
Completely Transform Your Smile!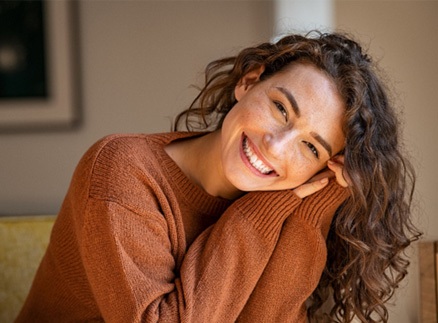 If you have a variety of flaws scattered across your smile, it can be difficult to decide what you are going to address first. You have smile goals, but there seems to be a long way to go. The good news is that at Skyline Dental, we offer Smile Makeovers so our patients can achieve a smile that is more functional and has a beautiful appearance in the best possible timeframe. You can completely transform your smile with a combination of treatments. To find out if a Smile Makeover is the right option for you, give us a call to schedule your consultation!
Why Choose Skyline Dental for a Smile Makeover?
Digital Smile Design
Dental Financing Option
Saturday Hours Available
How Does a Smile Makeover Work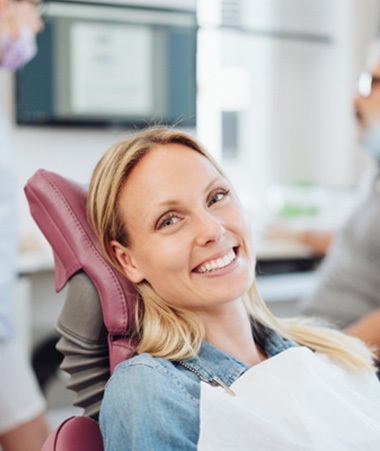 A smile makeover consists of a combination of restorative and cosmetic treatments to address your entire smile. During your consultation with us, we will be discussing all of the different procedures and treatments that can be included in your smile makeover. This could include veneers, teeth whitening, restorations, and more! Your consultation is also a great time for you to bring in any inspiration photos you have so we can get a better understanding of your goals. This way, we can create a treatment plan that is right for you!
If you're worried about liking the outcome of your smile makeover, we've got you covered. With Virtual Smile Design, we can digitally edit a photo of a patient's current smile to show what it will look like after the treatment process. This way, you will know you'll love your new smile, even before we start any treatments.
The Benefits of Getting a Smile Makeover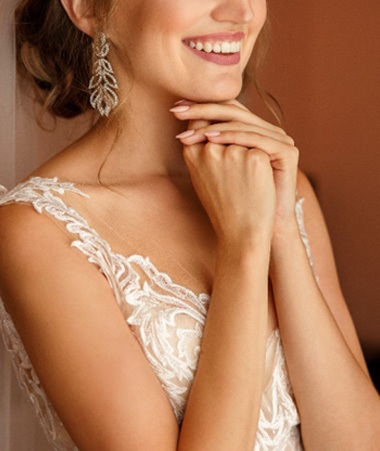 There are many different benefits you can experience when you get your smile makeover. Here are just some of the ones you can experience:
Improved smile function
Better oral health
More youthful appearance
Increased confidence
Long-lasting results
Understanding the Cost of a Smile Makeover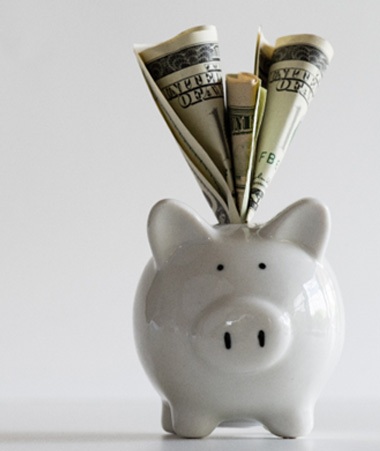 There are several things to think about when you are considering your smile makeover. For many patients, cost plays a huge role. Because all of our patients have unique smiles and goals for their treatment, the cost can vary quite a bit. During your consultation with us, we will go over all of the financial aspects of your treatment before getting started. No one wants surprises on their bill. We are happy to help you navigate the cost of your treatment to make the process go as smoothly as possible!
Smile Makeover FAQs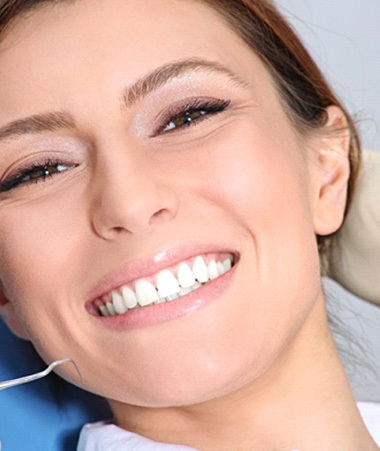 As you can imagine, smile makeovers are one of the most complex styles of aesthetic treatment that you're likely to get, and navigating everything that cosmetic dentistry has to offer in the lead-up to getting one can be disorienting for anyone.
At Skyline Dental, we want our patients to understand everything they can about the treatments they get from us. To make that easier, here are answers to a few of the questions we get often about smile makeovers.
Learn More About Dental Implant Post-Op Instructions
Do Smile Makeovers Have an Age Limit?
Smile makeovers can be complex and take some time, but if you're concerned about age getting in the way, you should know that that's extremely unlikely. With the exception of children under the age of 14 (who are discouraged from teeth whitening and some other treatments) your age should have very little to do with whether you qualify for a smile makeover.
The only thing that you may have to worry about is your oral health—if your smile isn't in good condition, cosmetic dentistry may not be possible without getting restorative care beforehand.
Can I See Smile Makeover Results Ahead of Time?
When planning out what you want your smile makeover to look like it can sometimes be helpful to see images that might give you a better idea of what these treatments are capable of. We make use of Virtual Smile Design, which involves us taking complex digital impressions of your smile and using sophisticated imaging technology to show you what the results of your treatments are going to look like.
Smile makeovers can consist of any number of treatments, each of which comes in at a different price point. As a result, not every smile makeover is going to cost the same amount. That said, it goes without saying that multiple treatments are more expensive than a single one. The price of treatment will also depend upon the severity of the aesthetic issues that you're dealing with.
We'll be able to give you a more complete estimate of what your smile makeover is going to cost once your treatment plan is set. We also have new-patient specials and financing options that can potentially make that care much more affordable for you.
Can You Undergo Multiple Procedures During One Appointment?
If you want to see results as quickly as possible, you can certainly try to handle several treatments during a single appointment, depending on the procedures you need. It's certainly possible to get cosmetic bonding and dental crown placement at the same appointment, for example.
However, the efficacy of that will depend heavily on how well you're able to handle longer appointments—if you're the kind of person who gets impatient at the dentist, you may do better to spread the treatments apart.