Cosmetic Dentistry – Springfield, NJ
Complete Confidence
with Every Smile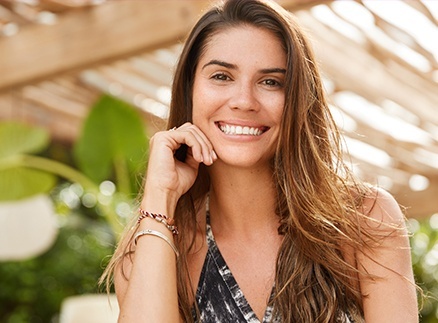 A confident, beautiful smile is a powerful asset in today's world. However, if you feel self-conscious about your teeth because of obvious stains, cracks, chips, or gaps, you may find that even the most benign social interactions quickly become nerve-wracking situations. Fortunately for Springfield, NJ residents, Dr. Henkin can enable patients to achieve their dream look with the help of cosmetic dentistry. Working closely with her, she can help you design your perfect smile and then turn it into a reality right before your eyes with cosmetic dentistry in Springfield, NJ. As soon as you see the final results, you'll wish you came to visit us sooner!
Why Choose Skyline Dental for Cosmetic Dentistry?
Porcelain Veneers: Smile Makeovers in Two Appointments
Virtual Smile Design: See Results Before Treatment Even Starts
Botox: Get Rid of Facial Wrinkles in Just 10 Minutes
Porcelain Veneers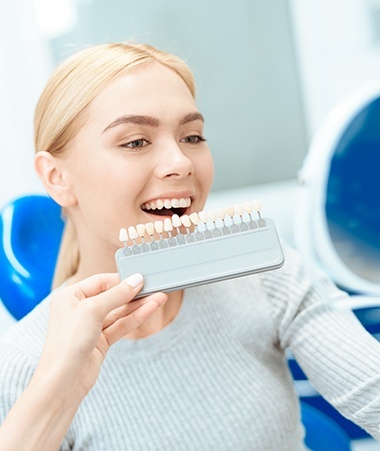 No matter what is negatively affecting your smile's appearance, porcelain veneers can likely make it disappear. This treatment involves placing thin ceramic restorations over the front of the teeth that act as masks, hiding any flaw behind pristine white "enamel." They are custom-made right in our own lab to ensure the perfect look and fit, and you can get just one or an entire set in as little as two appointments.
In-Practice Teeth Whitening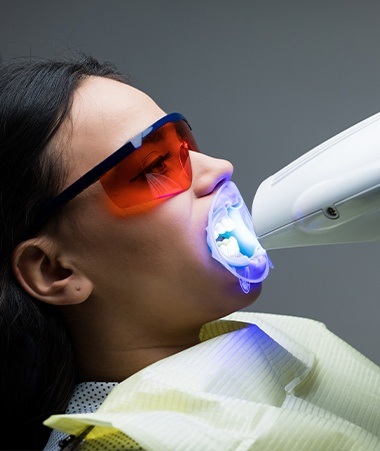 Has your smile lost its luster over the years? Has your daily cup of coffee led to noticeable discoloration? Using the combined power of a highly-concentrated bleaching gel and UV light, Zoom! Teeth Whitening is able to break up even the most stubborn stains to make the teeth six to eight shades brighter in as little as an hour. It's the perfect treatment if you have a wedding, reunion, job interview, or date just around the corner!
Virtual Smile Design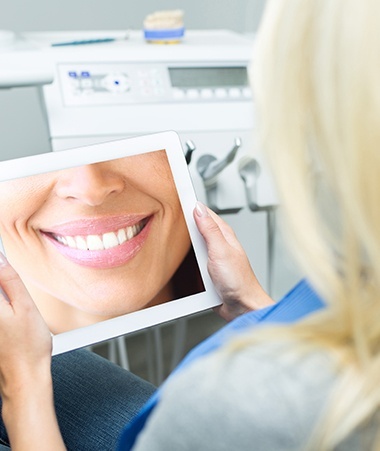 "What if I don't like it?" This is the question on many people's minds before undergoing a cosmetic dentistry treatment, and we don't blame them! Getting anything that could alter the appearance of your teeth is a big decision. Thankfully, we know just how to put those worries to rest. With Virtual Smile Design, we can digitally edit a photo of a patient's current smile to show them how any procedure they are interested in will affect it. This allows for any adjustments to be made before our team ever touches the teeth. That way, a patient can know they'll love their new look even before they sit in the chair.
Botox /Juvederm /Dermal Fillers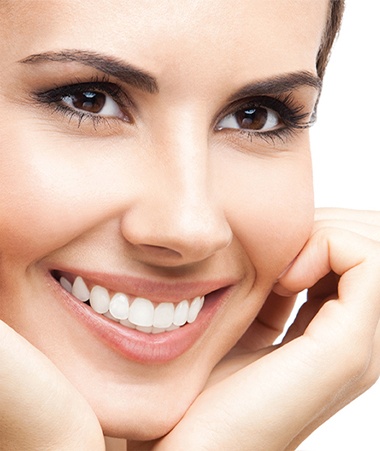 Whenever you smile, do noticeable wrinkles appear on your face? At Skyline Dental, we're ready to help you take care of those, too! Dr. Henkin and our team have completed special training that enables us to provide trusted treatments like Botox and Juvederm, both of which are proven to dramatically lessen the appearance of fine lines and wrinkles on the face to create a smoother, more youthful appearance. In just one appointment, we can enhance your smile, take years off of your face, and ensure you walk out of our dental office feeling absolutely stunning.
Smile Makeovers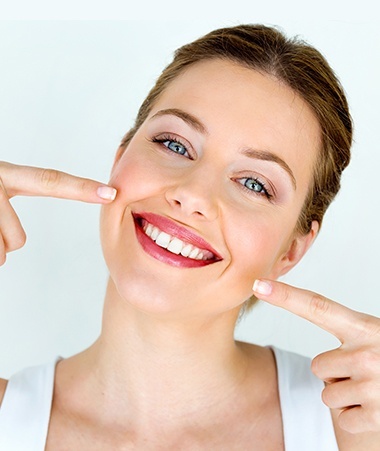 Ready to just hit the "reset button" for your smile? With a personalized smile makeover plan, Dr. Henkin can help you get rid of multiple flaws and improve the size, shape, spacing, and color of your teeth to create a gorgeous look that always fills you with confidence. Every smile makeover is completely customized based on the wants of a patient, so no matter what you want your final result to look like, Dr. Henkin will know how to make it happen.