Preventive Dentistry – Springfield, NJ
Keeping Springfield Smiles Protected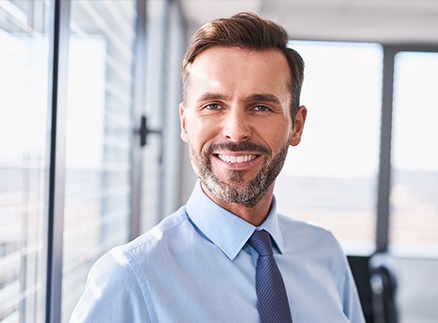 In addition to brushing and flossing at home, it's also important for dental patients of all ages to receive regular dental checkups and teeth cleanings in order to maintain healthy smiles that are free from cavities. Dr. Henkin and our dental team offer many other types of preventive dentistry services that are all designed to stop problems before they become major headaches. We recommend coming to see us at least twice a year, so give us a call if it's time to schedule your next appointment for preventive dentistry in Springfield, NJ!
Why Choose Skyline Dental for Preventive Dentistry?
Patient Comfort is Priority #1
Happy to Treat Every Member of the Family
Accept All PPO Dental Insurance Plans
Dental Checkups & Teeth Cleanings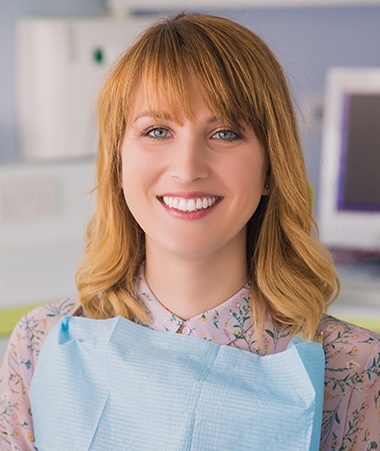 It's important to regularly get checkups and cleanings even if you're not experiencing any issues with your teeth, as most oral health problems have very subtle signs at the beginning that may go unnoticed. At these appointments, Dr. Henkin will not only examine your teeth, but your gums and jaws as well to ensure your entire oral cavity is healthy and functioning as it should. You'll also receive a professional cleaning to remove harmful plaque and tartar from those areas of the mouth your tools at home can't reach.
Dental Sealants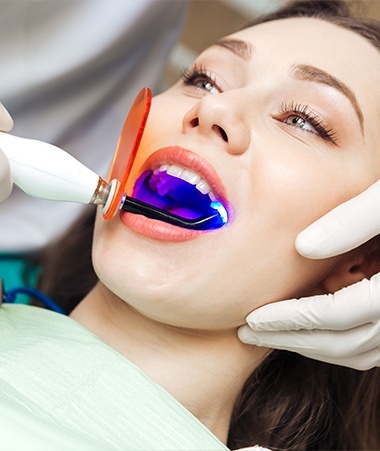 Out of all the teeth, the ones towards the back are by far the hardest to brush. Because of this, many people (particularly children) develop cavities on them. Rather than simply waiting for decay to appear so we can fix it, we can proactively protect these vulnerable teeth by placing a thin layer of composite resin over them. Once it hardens into an invisible barrier, it will literally seal the enamel off from food particles, plaque, and bacteria that could lead to cavities.
Nightguards for Bruxism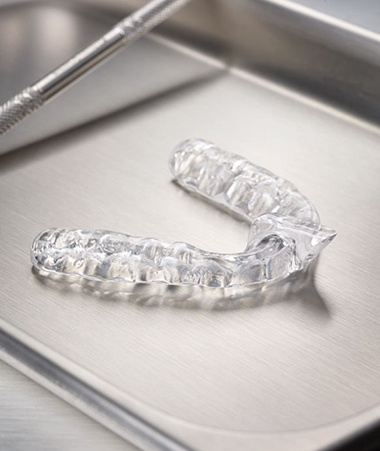 One common response to stress is unconscious jaw clenching and teeth grinding during sleep, which is officially known as bruxism. This can wreak havoc on the teeth and cause them to quickly wear down and break, but fortunately, Dr. Henkin knows how to stop this from happening. She can have a patient wear a protective nightguard to bed, which is a specially-made mouthpiece that prevents the teeth from coming together during the night, ensuring they stay in one piece.
Oral Cancer Screenings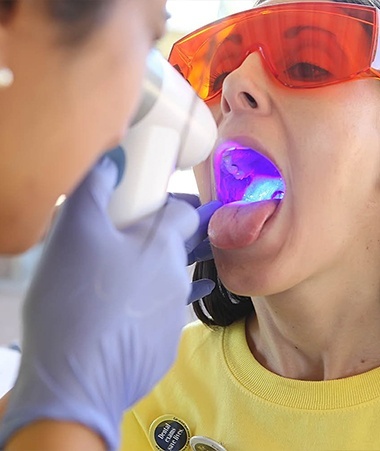 During your checkup, Dr. Henkin will also be on the lookout for the early signs of oral cancer, which may include oral sores that take a long time to heal, discolored patches of tissue, or small growths within the mouth. Initially, symptoms of this often deadly disease can be easy to miss, but nothing gets past Dr. Henkin's trained eyes. Should she find anything, she can guide a patient to get the follow-up treatment they need right away, drastically increasing their chances of recovery.
Fluoride Treatments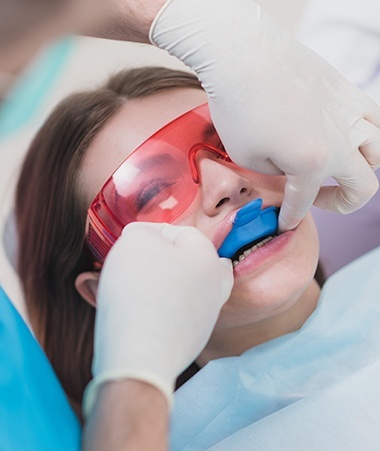 Fluoride is a mineral that was added to tap water sources all around the U.S. decades ago, and this is considered one of the greatest general health victories in the country's history because it drastically lowered the rates of cavities and tooth decay, mainly for children. That's why it's still added to water and most oral healthcare products today. At Skyline Dental, we can help strengthen our patient's enamel and reverse the early signs of decay by coating their teeth in a fluoride varnish at the end of their regular checkups.
Children's Dentistry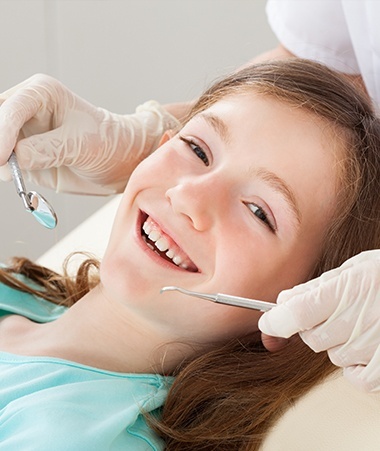 Early-age dental care is absolutely essential to putting a child on the path to a lifetime of healthy smiles. At Skyline Dental, we not only welcome children of all ages into our dental office, but we also go beyond the average dental office and completely personalize our approach for every growing patient. In addition to safeguarding against cavities, we'll also work with your child to ensure they form healthy oral habits early, ensuring their future trips to the dentist are always quick and easy.