Restorative Dentistry – Springfield, NJ
Quality Smile Repair
without the Wait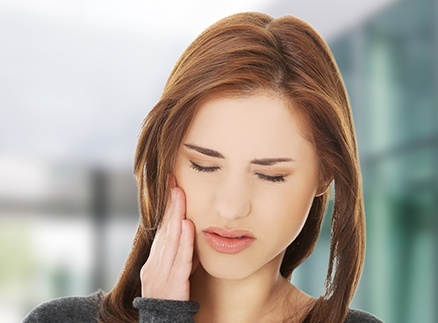 Whether due to tooth decay, an accident, or just normal wear and tear, pretty much everyone requires at least a little restorative dentistry at some point in their life. If you have one or more teeth in need of repair, you can trust Dr. Henkin to skip the lecture and simply provide the treatment you need. Thanks to her experience and our on-site dental lab, she's able to create high-quality, customized restorations in record time, helping dental patients recover their smiles in the most effective and convenient way possible with restorative dentistry in Springfield, NJ.
Why Choose Skyline Dental for Restorative Dentistry?
One-Visit Restorations: Customized Dental Crowns in Just an Hour
All Treatments Personalized for Every Patient
Premier Customer Service Makes Every Appointment Enjoyable
What if I Do Nothing?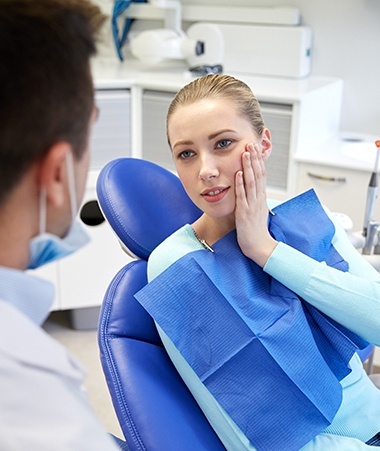 While ignoring a minor dental problem might seem like the best choice for your wallet, the truth is that leaving a cavity or broken tooth alone usually just costs a patient more in the end. The teeth can't actually heal themselves, so decay inevitably spreads and cracks become larger until the tooth fails and has to be replaced, which is much more expensive than simply getting it restored by a dentist early on.
Dental Crowns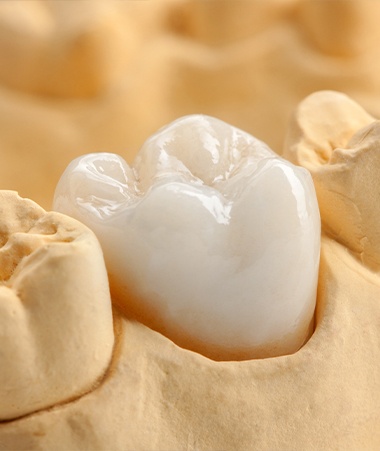 Dental crowns are one of the most versatile treatments in all of dentistry. These restorations are shaped to look and function just like natural teeth, and they work by literally fitting over the top of a damaged tooth (hence the name). They're able to repair large cavities, severely broken teeth, root canal treated teeth, and even enhance the appearance of a cosmetically imperfect tooth. When paired with a dental implant, they can even replace a missing tooth as well.
Learn More About Dental Crowns
Tooth-Colored Fillings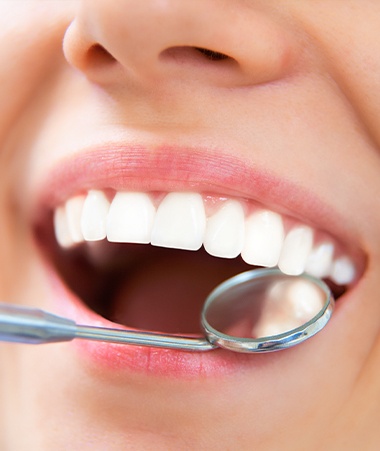 In the past, if you wanted to get a minor cavity repaired quickly, you would have to get a metal filling that would instantly stick out in your smile. Thankfully, Skyline Dental isn't stuck in the past! We can now use a composite resin material to place fillings that are shaded to perfectly match a patient's enamel color. The end result is a fully restored tooth that completely blends in with the rest of the smile. They not only look great but can be placed in just one short appointment as well.
One-Visit Dental Restorations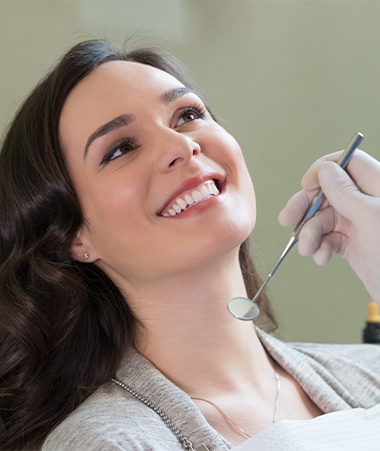 Traditionally, a patient would have to make at least two trips to the dentist and spend a week with an unreliable temporary crown in order to get a tooth fixed. Who has time for that these days?! At Skyline Dental, we actually have a dental lab on-site, which enables Dr. Henkin to create custom-made restorations in a fraction of the time compared to your average dental office. Now, a patient can have a severely damaged tooth fully restored in just one convenient appointment, making it easier for Springfield residents to get what they need without sacrificing their schedules.
Full-Mouth Dental Restorations
For patients dealing with several decayed, broken, or missing teeth, Dr. Henkin is able to offer them a path back to a healthy and strong smile using a full-mouth restoration. This is a comprehensive treatment that utilizes a personalized selection of procedures that work together to address all of a patient's problems at once, improving the health, function, and appearance of their teeth at the same time. No matter what condition your smile might be in right now, know that there is always hope when you come to Skyline Dental.