Partials & Dentures – Springfield, NJ
Fill in the Gaps for Good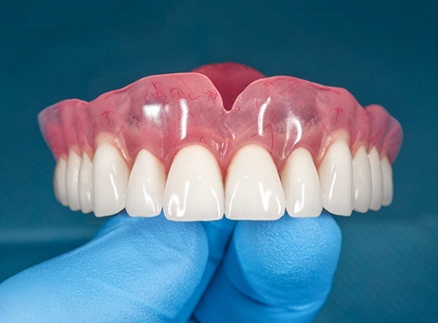 Innovations in dentistry and technology allow patients today to preserve their teeth unlike ever before. However, tooth loss is still a common problem affecting Americans today. In fact, 120 million U.S. adults are missing at least one tooth! Unfortunately, this can make smiling, eating, and speaking difficult, which is why our team at Skyline Dental offers partials and dentures in Springfield! If you are missing one or more teeth, don't hesitate to contact our office today to fill in the gaps for good!
Why Choose Skyline Dental For Partials and Dentures?
Custom-Made Treatment for Natural-Looking Results
State-of-the-Art Facility
Accept All PPO Dental Insurance Plans
Why Replace Missing Teeth?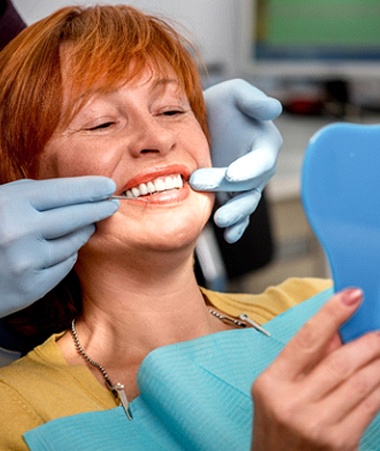 If you can't see your missing teeth or their absence hasn't hindered your quality of life yet, you may be wondering why you need to replace them at all. However, it is important to remember that the effects of tooth loss go deeper than appearance. Once the crown and root are gone, bone loss is inevitable. This can lead to changes in your facial structure that cause premature wrinkling and saggy skin. Plus, the loss of support can cause the adjacent teeth to shift out of place, become loose, or fall out altogether.
What Are My Treatment Options?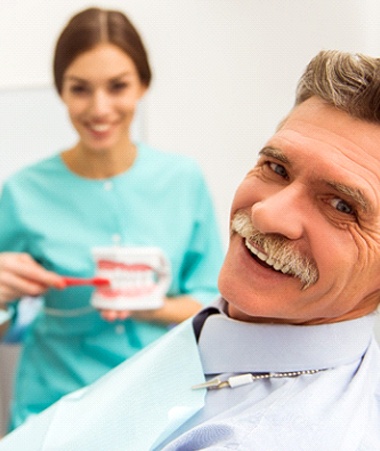 All too often, patients think of partials and dentures as the obvious, obtrusive appliances their grandparents wore decades prior. However, thanks to high-quality materials and the latest techniques, Dr. Henkin custom-makes prosthetics that look life-like, feel realistic, and last much longer. Depending on your unique smile needs, you may need:
Partials
Dentures
If you are missing an entire arch of teeth, then a full denture can be made with all-ceramic teeth. A suction or adhesive will be used to secure it in place against your gum tissue, resulting in minimal slipping and movement.
Implant-Retained
Implant-retained dentures are a state-of-the-art tooth replacement alternative to partials or dentures. By anchoring your new teeth into the jawbone, you can enjoy the durability that dental implants are known for while simultaneously preserving your bone density. At your initial consultation, Dr. Henkin will discuss the whole process and ensure you are a candidate.
Benefits of Partials and Dentures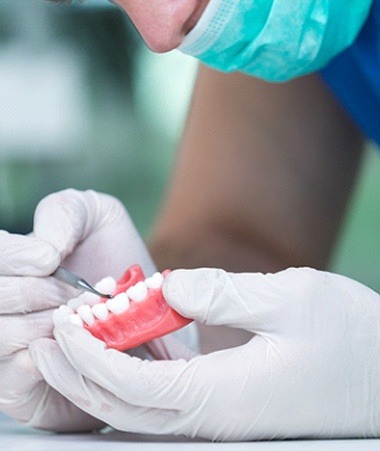 A Full, Beautiful Smile: The gum-colored base and natural-looking teeth make partials and dentures as life-like as possible.
Restored Function: Filling in the gaps will make speaking and chewing a breeze again.
Easy Cleaning: Partials and dentures are removable, which allows you to take them out of your mouth to clean them properly.
Budget-Friendly: Compared to other tooth replacement options, partials and dentures are cost-effective solutions for missing teeth.
Are you ready to smile confidently again? Then it's time to contact our office to schedule your initial consultation with our dentist in Springfield!