Aetna Dentist – Springfield, NJ
Learn More About the Benefits of Aetna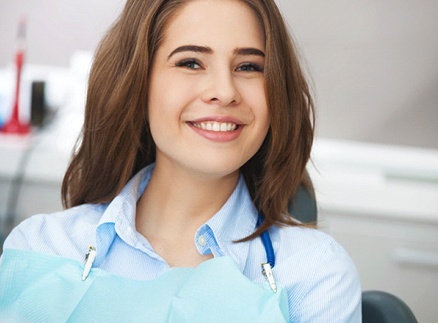 Aetna dental insurance has been around for quite some time, helping individuals save on their dental care. Skyline Dental is pleased to be an in-network provider with Aetna, pre-negotiating fees and services, so you pay the lowest possible price when seeking us for regular treatment. As an Aetna dentist in Springfield, Dr. Henkin will work with you to establish a plan that closely matches your budget but will never sacrifice the highest quality of care. Your oral health is our priority, but you can expect us to find the most effective ways for you to save on your out-of-pocket expenses. Contact us today to find out how we can help you get the most out of your Aetna dental insurance plan.
Aetna Coverage Availability & Fees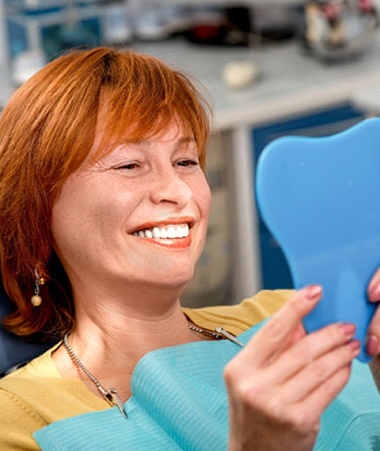 As an Aetna policyholder, your premium, deductible, and annual maximum are likely to be different than your colleague's or neighbor's plan. No matter if you purchase through your employer or individually, many of the benefits you receive will likely look quite similar, however, such as:
80-100% preventive services
70-80% minor restorative services
50-70% major restorative services
If 80-100% for preventive care sounds too good to be true, you're in luck. Aetna believes in the power of proactive oral healthcare, which is why they agree to pay most if not all of the services you receive that are designed "preventive." These often include dental checkups and cleanings, dental x-rays, and possibly even fluoride treatment and dental sealants.
While preventing problems is the ideal situation, not all issues can be avoided. Should you develop a cavity or injury at any point, your dental insurance company will step in to pay more of the bill. That is as long as you've met your deductible and you haven't gone over your annual maximum. Because dental crowns, root canals, and even tooth extractions can be costly, having high-quality dental insurance can be a lifesaver. But so can choosing an in-network provider like Skyline Dental.
Our commitment to providing lower costs for patients enrolled in an Aetna policy allows you to get the dental care you need year-round without worrying about the financial aspect of treatment. Although you're not obligated to see an in-network provider, you will find you will save much more in the long run.
Meet Vanessa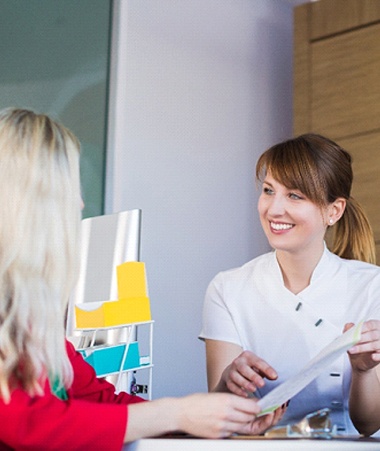 If you are needing assistance navigating your dental insurance in Springfield, do not worry. Vanessa is our go-to insurance expert who can answer your questions and provide help when you're unsure about your policy. Because much of the verbiage surrounding dental insurance can be cumbersome and overwhelming, she is here to help you not only better understand your plan but also maximize your benefits and find ways to save on your out-of-pocket expenses. And, she'll even file the necessary paperwork and claims on your behalf, so you can enjoy a smoother, more stress-free experience when visiting our dental office.