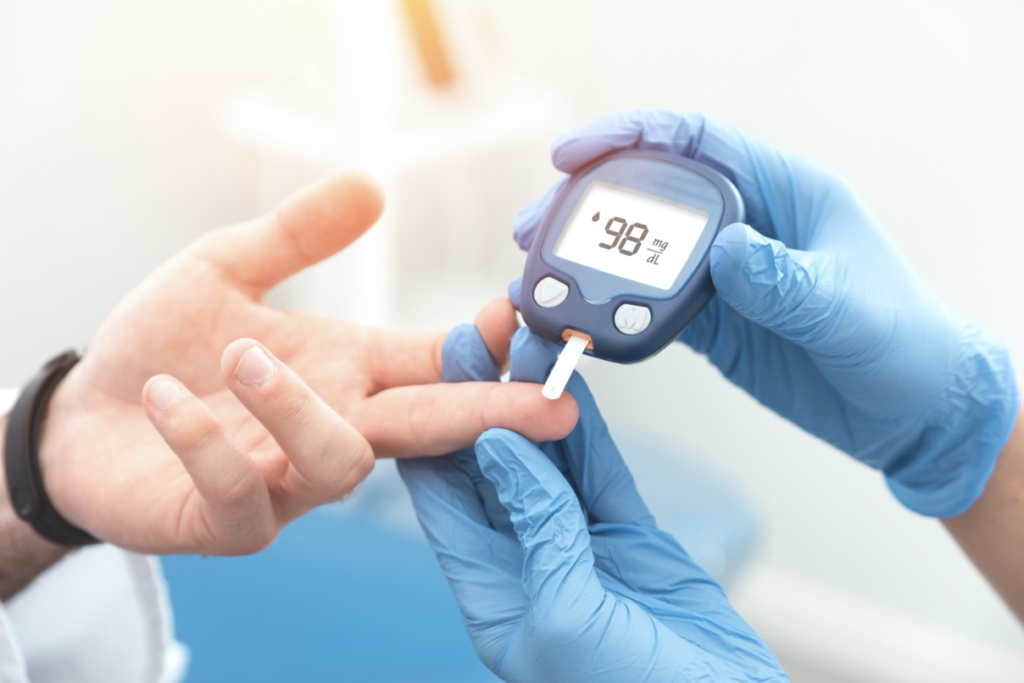 Looking at the many options, including dentures, dental implants, and bridges, you've decided that dental implants are for you. You want a permanent solution that will strengthen your chewing power, reverse aging, and boost your oral health. However, you heard that the dental implant procedure is somewhat complex. Certain chronic illnesses, including diabetes, could lead to complications in the treatment and healing process. Are dental implants safe for diabetics? What about diabetes could pose a risk? And, is it possible to improve your odds for a successful treatment? Below we will discuss a few need-to-knows about dental implants and diabetes.
Why Would Diabetes Affect Implant Success?
Similar to a diabetic's blood, high glucose levels can be detected in a person's saliva. This means that when a diabetic condition is not carefully monitored, your teeth and gums may become vulnerable to disease. Because bacteria can thrive on higher sugar levels in the mouth, plaque can develop around your teeth and gums. This can lead to infection.
A dental implant procedure requires that the implant's post is inserted directly into your jawbone. To accomplish this, the post must pass through your gums. During the weeks following the treatment, your gums may be especially vulnerable to infection. Therefore, it's vital to keep glucose levels in saliva low during the healing process.
How Monitoring Your Diabetes Can Help
Before receiving a dental implant procedure, talk to your doctor about strategies to keep your diabetes under control. You may create an exercise and diet plan to boost your health before and after the procedure. Continuing to take your prescription medication and adjusting it as needed will also be important in preparing you for a dental implant.
Improve Your Oral Hygiene for Dental Implant Success
While people with diabetes are often prone to dry mouth, tooth decay, and gum disease, a solid oral hygiene routine can do wonders. Create a daily routine that ensures you brush, floss, and rinse your teeth at least twice each day. This can ward off cavities, bacteria, and food particles that may compromise your oral health.
Additionally, make sure to see your dentist regularly for checkups and cleanings. This way, your dentist can monitor your progress and address common issues linked to diabetes, such as gum disease. By catching and treating it early on, you can maintain your oral health and support a new dental implant without fear of infection. 
So are dental implants safe for diabetics afterall? When it comes to replacing a missing tooth, diabetics are not limited to temporary solutions. With proper precautions in care, a dental implant could be a permanent and ideal solution for your smile. 
About the Dentist
Dr. Aliana Henkin of Skyline Dental is a Fellow of the International Dental Implant Association. She has over fifteen years of experience restoring smiles while prioritizing her patients' wellbeing and overall health above all else. If you have questions about how your diabetes may affect a potential implant treatment, feel free to reach out to Dr. Henkin at (973) 949-0925 or visit her website.