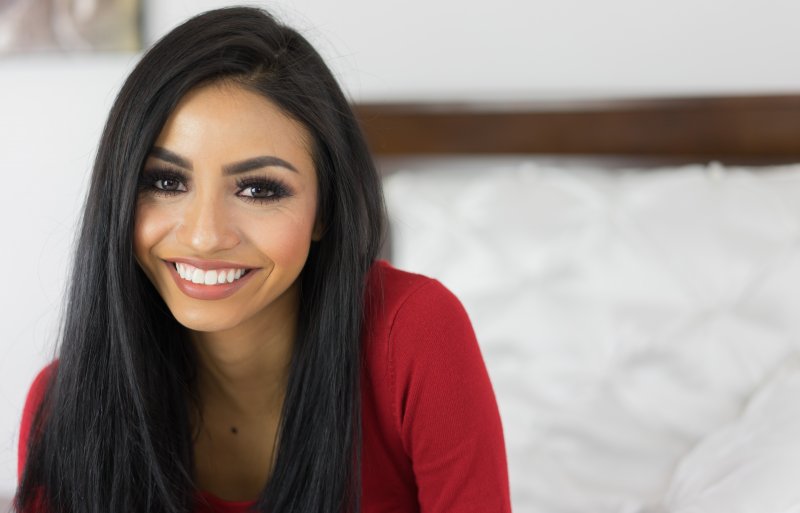 When you catch a glimpse of your smile in photos or in the mirror while you're getting ready to start your day, do you like what you see? If not, teeth whitening may be the right option for you. This cosmetic dental service can be used to lift stains from your pearly whites and give you a brighter, discoloration-free smile you're sure to love. As useful as it is at improving the look of your pearly whites, it can also lead to teeth sensitivity if it's done incorrectly. Read on to learn why this is and how this issue can be avoided.
Causes of Teeth Sensitivity
If a teeth whitening treatment contains hydrogen peroxide, this may cause slight demineralization. The removal of these minerals makes your teeth more porous and exposes the dentin, the middle layer of the tooth, which results in temporary hypersensitivity. As the minerals are restored, the discomfort will decrease. The effects of peroxide-based whiteners will vary depending on the product, formulation, dosage, concentration, and your health history.
Additionally, if bleaching trays from store-bought kits don't fit properly, the whitening gel can get onto your gums and cause irritation. Things like consuming cold, acidic, sour, or sweet foods or drinks, cool air, and brushing and flossing after whitening can also cause short bursts of discomfort. This is often due to exposed dentin, which is commonly caused by teeth grinding, overzealous brushing, gum recession, and tooth decay. Having cavities or gum disease also causes your chances of sensitivity to rise since peroxide can further irritate already sensitive tissue. Professional teeth whitening treatments are much less likely to result in discomfort, so speak with your dentist about their service offerings.
How to Prevent Teeth Sensitivity
Though teeth sensitivity is usually temporary and will likely stop after a whitening treatment has been completed, make sure to consult your dentist if discomfort persists. There are also a few ways that you can prevent this issue, including:
Allow for more time between whitening treatments or take a break until the discomfort subsides
Reduce the amount of tooth whitener in the tray or use a lower concentration
Avoid extremely hot or cold, sweet, acidic, or sour foods and drinks
Use desensitizing toothpaste to reduce discomfort
Now that you understand what can lead to teeth sensitivity after whitening, you should be able to avoid it. Make sure to speak with your dentist to learn more about their professional teeth bleaching services so you can start enjoying a brighter, whiter smile in no time!
About the Practice
If you're unhappy with how your smile looks and are interested in giving it an upgrade, the talented team at Skyline Dental can help. They offer exceptional in-office Zoom! teeth whitening services that use a highly concentrated bleaching gel with a UV light to activate it. This breaks down the stains both on and below the surface of your enamel so that you can have a better-looking smile in as little as an hour. For more information on Skyline Dental's teeth whitening services or to set up an appointment, call their Springfield office at (973) 949-0925 or visit their website.