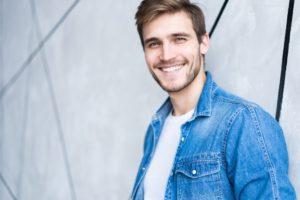 If it seems like you are surrounded by beautiful smiles, you aren't imagining things. People from all walks of life are investing in cosmetic dentistry. Elective procedures can resolve several common concerns, like tooth discoloration, chips, and missing teeth. While many people believe cosmetic procedures are a new trend, they have been around for centuries. Thankfully, you don't have to rely on urine to combat stained teeth. Here's how cosmetic dentistry has evolved to create the flawless smiles you see today.
Dental Implants
Tooth loss is not a new problem. There's evidence from 700 B.C. of Etruscans using various materials to replace lost teeth, like ivory or bone. The Ancient Egyptians also tried their hand at treating tooth loss by hammering seashells into the gums. It wasn't until the 1800s that replacing teeth became a focus of cosmetic dentistry. While dentists were successful in placing metal into tooth sockets, the body would reject them.
After several trials and errors over the decades, screw dental implants emerged in 1937, but it wasn't until osseointegration was discovered in the 1950s that the treatment really advanced. Today, over 500,000 people choose dental implants every year because they are the most successful method of treating tooth loss.
Dental Crowns
A dental crown is the most widely performed restorative procedure that also provides various aesthetic benefits, but this wasn't always the case. The Ancient Egyptians used gold to make restorations, like bridges or crowns.
Although gold is still used today, it's not very common. Instead, modern crowns are made of all-ceramic material, allowing them to look like a real tooth. They are a durable, biocompatible option to improve the health, function, and appearance of a tooth.
Teeth Whitening
The desire for a bright smile isn't new. The Ancient Romans also desired whiter teeth. They used their own urine to treat stains. Ammonia wasn't the only method of whitening teeth. Barbers during the Medieval Times would file teeth and coat them to make them whiter. Unfortunately, they destroyed the tooth in the process.
The 20th Century was an experimental time for dentists as they tried new ways to whiten teeth. In 1989, carbamide peroxide was introduced as a whitening agent. In the 1960s, a dental laser was added to the procedure, but it wasn't approved by the FDA until 1996. Modern whitening systems can get teeth up to 8 shades whiter without causing any damage. Not only can you treat stains in your dental office, but you can even whiten your smile at home.
Cosmetic dentistry is a big investment, but it is one worth making. You can improve your confidence and quality of life by achieving the smile of your dreams using state-of-the-art solutions.
About Dr. Aliana Henkin
Dr. Henkin earned her dental degree at the Rutgers School of Dental Medicine before continuing her education in many advanced specialties, like implantology, CEREC, and endodontics. She embraces the latest techniques and technologies to deliver superior results. Contact our office today to request your consultation for cosmetic dentistry.