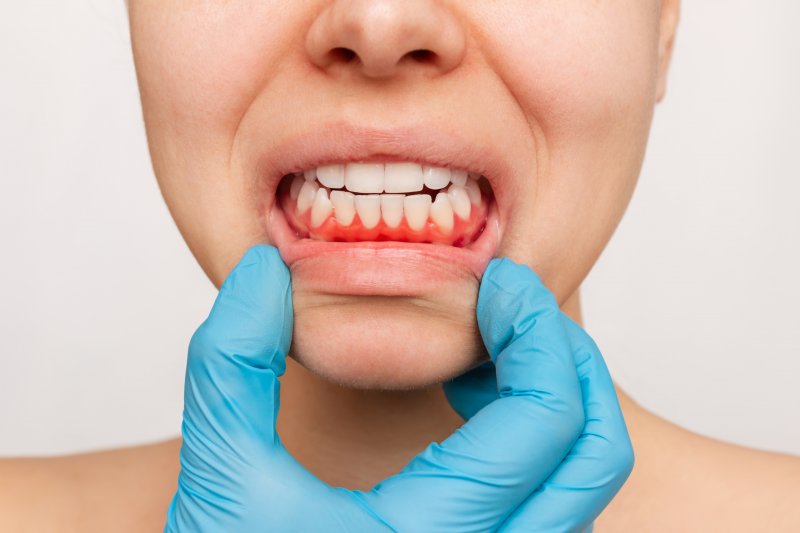 Few need to be told at this point that exercising is good. Not only does it burn calories, but it also supports and strengthens your muscles. It even gives you more energy for daily life! Still, it turns out physical fitness has another, less well-known effect. When it comes to gum disease and exercise, the latter reduces your chances of the former. Want to learn more? Here's a summary of gum disease, its negative consequences, and how exercise fights it.
What's Gum Disease?
Gum disease, also known as periodontitis, is an infection of your mouth's gums. A result of plaque buildup in your mouth, it inflames gum tissue until said tissue starts receding. Further symptoms include bad breath and the gums becoming red, swollen, and prone to bleeding. The disease has no cure, so dentists usually focus on treatments that work to prevent or manage it.
The plaque and bacteria that trigger gum disease are usually caused by poor oral hygiene.
What are Its Long-term Effects?
Left untreated, gum disease leads to more oral health issues. As the infected tissue gets worse, your teeth loosen and fall out. The bone in your jaw will begin to erode as well.
From there, periodontitis will increase your risk for other serious conditions. Many studies have confirmed that those with gum disease are more likely to get heart disease, Alzheimer's, and kidney disease. There's also a greater chance they'll develop pregnancy or diabetes complications.
How Does Exercise Fight Gum Disease?
Exercise works against gum disease by improving your digestion. Thanks to that improvement, your body's tissues are more resistant to infection — especially in your mouth. To put it more simply: As your body does a better job digesting your food, your teeth receive more nutrients that protect them.
Scientific research bears out this fact. Colgate conducted a study that revealed non-smokers who exercised regularly were 54% less likely to have gum disease than non-active non-smokers. Another study showed that people with a healthy weight and high physical fitness levels had a lower rate of periodontitis. Basically, those with a lower body mass index had excellent oral health and fewer overall health issues.
Keep brushing and flossing, but try exercising for your teeth's sake too. That way, you'll have a strong body and a strong smile!
About the Practice
Skyline Dental is based in Springfield, NJ. As led by Dr. Aliana Henkin, their team offers cosmetic and general dentistry for the whole family. To that end, their services include dental checkups, gum disease therapy, dental restorations, and even emergency dental treatments. Better yet, they ensure a pleasant patient experience for this work in their comfortable office setting. For more information or to book an appointment, reach them at their website or call them at (973)-949-0925.